Jade Beads, Strands, and Jewelry @ Wholesale
Manufacturer Direct at Lowest Cost
Any Quantity you Need!


Buy real jade beads on loose temporary strands in all shapes and sizes, from 4mm to 16mm, in all colors.We can guarantee you will get any kind of jade strands or jade jewelry at the lowest wholesale prices. Whatever quantity you need, be it 100 or 1000, we have them! With additional volume discount is available.



Looking for jade bead strands for your own jewelry making? Type in "jade" in the search, you will see them all. Or you can have a piece of jade jewelry custom made for you.
Jade Earrings in Hook Style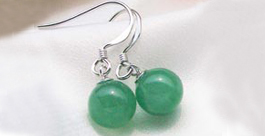 Jade Earrings in Leverback Style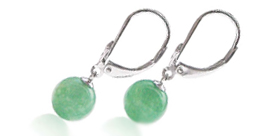 Real Jade Ring All Sizes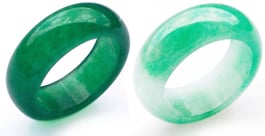 What kind of real jade beads do we have?
The following are jade strands from 4mm, 6mm, 8mm, 10mm, 12mm, 14mm, 16mm from round shape to drop shape to rice shape, on a loose temporary strand at approximately 15.5 inch long currently in stock. You can shop them on line right now.
Because of our customers' request we have also started carrying jade beads. Because of our relationship with manufacturers, we can pass those savings directly to you for your jewelry making needs as well.
Get pearl clasps at low wholesale cost without any additional shipping cost

A wide range of pearl clasps are available for you to choose for making your own necklaces. They are either in 14k gold or 925 sterling silver or base metal all at the lowest wholesale prices we can offer. Buy the pearl clasps online here.

If you like any one of these strands and would like to have a piece of jewelry to be made from these beads, all you need to do is to send us a picture or a link and we can have it custom made to your size, length and specifications.