[woocommerce_review_order]
One Time Offer
Available for you on this thank you page only
To thank you for placing your order with us, we have also prepared the following items with an additional 20%-40% discount from our special prices (50%-85% from our regular prices). If you are interested in getting any one of them products, please write down the product numbers and the quantity you need, and email support@orientalpearls.net. We can add these special priced items to your credit card and include them in your order without any additional shipping cost. Please do not share this link with anybody. Thank you!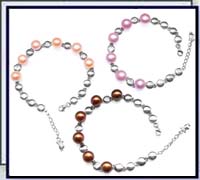 6 Genuine 8.5mm Freshwater Pearl Adjustable Sterling Silver Bracelet
Product Number: ZBRA1031
Material: 8-8.5mm dome shaped pearls & 925 sterling silver setting
Length: 7″ long with adjustable length
Color Availability: White, Pink, Mauve and Black
Special Price: $29.99
Your One Time Offer Price: $24.99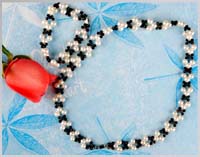 Elegant & gorgeous pearl and crystal set for a classy evening with the hotest black and white color theme.
Product Number: ZMA1002y
Material: 5-6mm AA+ white round pearls & black swarovski crystals
Length: 18inch(necklace), 7-7.2inch(bracelet)
Clasp: 925Sterling silver Clasps
Special Price: $59.99
Your One Time Offer Price: $47.99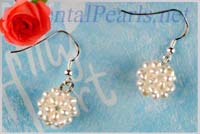 A pair of earrings that accentuates any attire.
Product Nubmer: ZEA1007
Material: 3.5-4.5mm semi-round pearls & 925 pure sterling silver
Style: French Wire / Color Availability: white & pink & mauve & black
Special Price: $14.97/pair
Your One Time Offer Price: $8.79/pair