Button Pearls – Dome Shape W/ Flat Bottom Single Pearls or
Pearl Strands
Direct from Freshwater Pearl Farms – All Colors & Sizes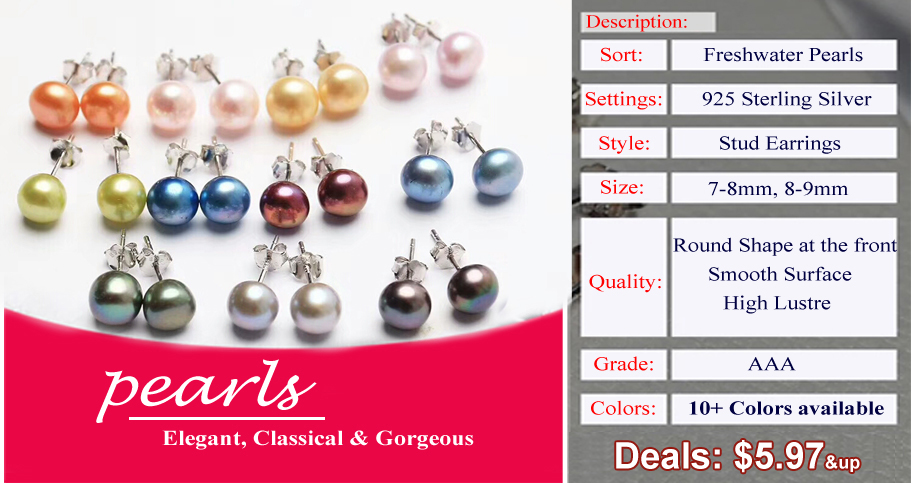 With our own freshwater pearl farm behind us, we have button pearls in all sizes from 2mm all the way to 17mm large in sizes. Button pearls can be either half-drilled as individual pearls, as the picture shows, to be used for pendants, earrings or rings; Also they can be side drilled as temporary loose strands. Holes for pearls can also be drilled in bigger sizes such as 2mm or 2.5mm for your leather cords. Whatever kind of button pearls or jewelry you need, you get them at the lowest wholesale prices here, how can we guarantee that?

Button pearls are favored by most of jewelry designers for their various sizes and shapes. Because with their round or dome shape on the top, therefore, you can set them on expensive pearl ring or pearl pendant or pearl earrings, to get the same effect as completely round pearls, but at a much lower cost.
Loose Button Pearls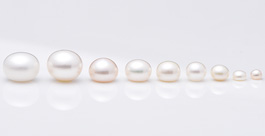 Button Pearls Set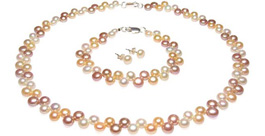 Pancake Pearls Bracelets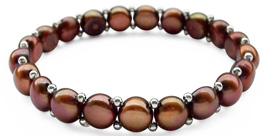 Pearl Jewelry Made of button Pearls
Looking for finished button pearl jewelry? Such as a button pearl matching set? Most noteworthy, we have a pearl set costs $79.99 for a pearl bangle, a celebrity inspired pearl choker set with 600+ real button pearls at low cost because we own our pearl farms..
Freshwater Pearl Strands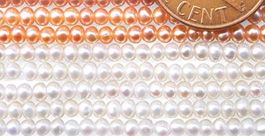 Silver Pearl Pendants
Silver Pearls Rings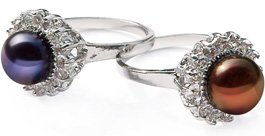 Create Unique Button Pearl Jewelry by yourself
Furthermore, the following are just sample of button pearls that we have in stock. These pearls can be drilled in anyway you want, either from the shorter length or from the top or even more, also in various hole sizes if needed. Above all, depending on what you are looking for, you can purchase half-drilled individual button or flat pearls here or button pearl strands here.
Get pearl clasps at low wholesale cost without any additional shipping cost

A wide range of pearl clasps are also available for you to choose for making your own pearl necklaces. They are either in 14k gold or 925 sterling silver. Buy the pearl clasps on line here.