Skin tone is an essential consideration when opting for pearl jewelry. White pearls are timeless and the first pick that any woman shops for. When a woman is elegant, white pearl jewelry casts an elegant glow on her. They are eternally classic and no one can go without them. There are so many cultures worldwide that consider pearls as an evergreen staple. Necklaces, bracelets and earrings in white pearl can take anyone's breath away.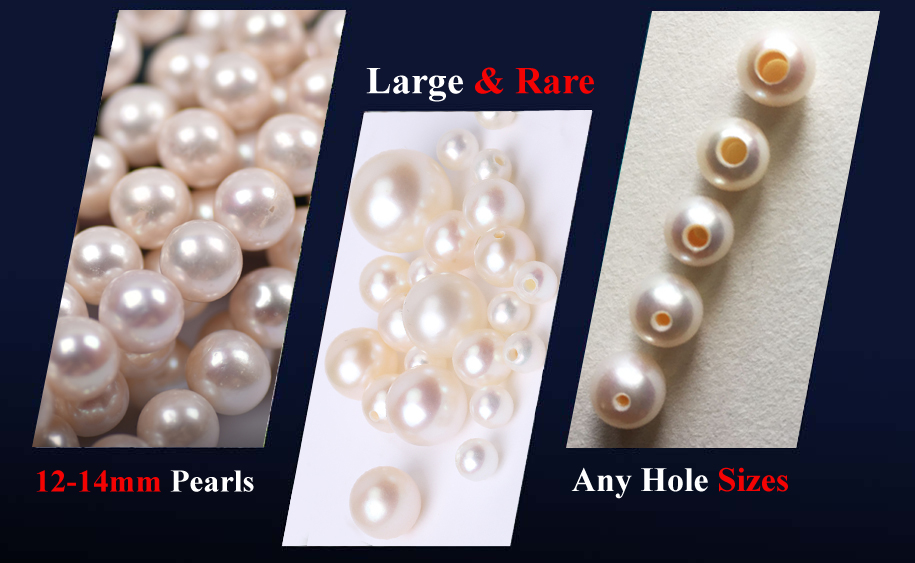 Since time immemorial pearl jewelries have been cherished by one and all and they have a historical importance too. Brides belonging to royal families have always enhanced their feminine beauty with white colored pearl jewelry because it shows their integrity and illustrates the everlasting bond of the couple. White pearl symbolizes the stability and the affection of the bride and the groom during a wedding ceremony.

The collar necklace is one more extensively used white pearl jewelry that is worn against the throat tightly. It is true that these necklaces have a very regal look. But they can also suit any type of attire that you may wish to wear. Pearls have a forever quality. Whether times are old or new, they will continue to enjoy a wide popularity undiminished.

Black Pearls

Glowing on the opposite pole are exquisite black pearls. Interestingly, the stunning pearls have been used in many cultures in their magic concoctions and for looking ahead into the future. Emperors and empresses of Asia wore huge black pearls to impress everybody with their dominant attitude.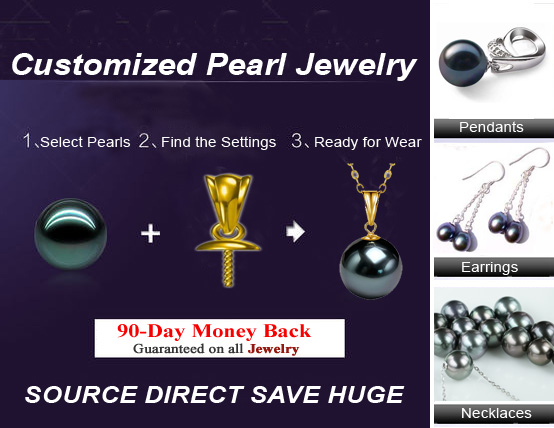 Although pearl farms harvest thousands of black-lip mollusks every year in the manufacture of these pearls, an average 1 percent of the yearly harvest will produce high quality black pearls.
Like any gemstone, the prices of black pearls vary according to quality and size. A perfectly round, smooth, flawless and radiant pearl that has a good depth of color comes at a much higher rate than a similar pearl with a few defects.
There are a variety of shapes like oval, round and irregular that black shapes are available in. The majority of black pearls measure between eight and twelve millimeters across. The rare and most valuable black pearls measure between 12 and 20 millimeters across.
Black pearls do not mean that there is only one shade of black. Surprisingly there are many shades of black. The most common are the black or gray shades, although overtone colors can come in tones like metallic blue, silver, gold and gray-pink. The colors most coveted and valued for are overtone colors of peacock green, eggplant and rainbow.
For black pearls the shine is more important to note than the colour of the pearl. Hence when shopping for a black pearl of quality, check out the surface imperfections and the luster. Also take care that the pearl has surface imperfections on less than two-thirds of its body to make sure that the pearl shines, glitters and reflects the light.
Colored Pearls
A pearl represents beauty as well as tradition. Used in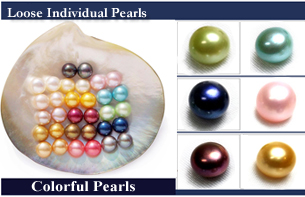 a host of ceremonies across cultures, colored pearls slowly began to be accepted as a fashion accessory too appropriate for any occasion or ensemble.
Select from a plethora of colors and overtones of pearls like white, black, gray, gold, pink and green. At times people also dye pearls to obtain a better shade. Hence, remember to ask about the color origin of any pearl before you purchase it.