14K/18K Yellow or 
Gold Jewelry Settings, Mountings & Findings

 Any Quantity. Any Design 

@ Lowest Cost!
We Can Custom Make Any Jewelry Settings Even for 1 Piece!


It's easy to just wear a dress and say that is it, but everyone knows that it is your accessories that truly make an outfit shine. So complete your new look today with the dazzling flare of gold and elegance of pearls. Volume Discount available.
18K Gold Earring Settings($59.97)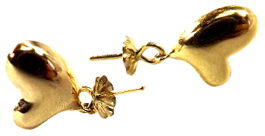 Large Sized 14K Cage($199.97)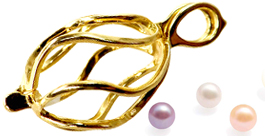 14K Clasp for 1 Strand($59.99+)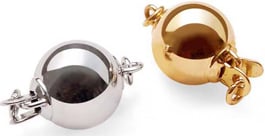 You got a winner that will be treasured forever when you combine when you combine the lasting beauty of gold with the elegance of pearls,to create your unforgettable piece of fine jewelry. Pearls set in solid gold is a perfect gift for everyone. A natural pearl and gold earrings is made of graded round pearls in any size!
Studs Earrings 14KY Gold($23.99)
Studs Earrings 14K Gold($34.99)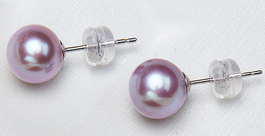 Tahitian Earrings 14K Gold($299.99)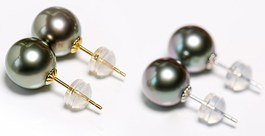 Gold and Pearls Jewelry:
These beautiful pearl jewelry are made of real freshwater pearls in various grades from AA to AAA. A tin cup necklace can make the difference between a blah outfit and a stunning ensemble. Imagine you are going clubbing at the new hotspot – you definitely want to look edgy and chic.
Show how love grows over time with a simple yet elegant 14K gold chain on one of our add a pearl necklaces.
We can make any of our pearl pendants in your choice of either 14K or 18K yellow/white gold. Don't see what you want? We can custom make our pendants with any sort of pearl you want.
Pearl bracelet is not only beautiful, but also accentuates any attire in every occasion.
New Arrival – Gold Settings in Exclusive Designs
The highest quality certified pearls and solid gold settings, we offer exceptional selection and value.
Now you can enjoy all the power and freedom that was once only available to large jewelry companies right from the comfort of your home or office.
A classic pendant setting is a perfect small gift for anyone. We offer conservative and fashionable settings.

When you think of jewelry, gold is probably the first thing that comes to mind. It doesn't rust, corrode, or fade at all over time. Gold is a survivor, and that's what makes it such a great way to embody the strength of your feelings towards that special someone.
Now, what else says elegance and class? None other than the pearl. Beautiful by nature each pearl is a one-of-a-kind treasure that exemplifies the natural beauty and purity innate in all people. Each pearl is unique, just like that important person in your life.
Whether you need something casual, elegant, trendy, or downright stunning you can't go wrong with gold or pearls. Don't wait, email us today and we'll make your jewelry fantasies reality.

Best prices on earring settings online at wholesale prices. View pearl earrings in modern designs.
Wear your hair up and let these lovely dangling style solid 14k gold earrings swing gracefully from your ears. Dressy yet slightly casual these earrings are perfect for any occasion.
We can make custom make whatever your heart desires. Thanks to owning our own jewelry factory we can ensure that you get exactly what you want, every time. Too good to be true? Email us today to get a custom quote on your heart's desire.
Found that perfect piece of jewelry in 925 sterling silver or base metal, but want something a bit more glamerous? We can make any piece of jewelry you love in solid 14K or 18K yellow or white gold . Never worry about allergies or skin irratation again.
We can make custom make whatever your heart desires. Thanks to owning our own jewelry factory we can ensure that you get exactly what you want , every time.
Didn't see the jewelry you want? Find out how to turn any jewelry you like into 9k, 10k, 14K or 18K gold. And $ave Huge when you buy gold jewelry from us.