Pink Pearl Earrings in All Sizes, Shapes, & in Any Quantity
Pink pearls are gentle and go great with any spring or summer apparel. They are also natural and are found in oysters with a natural pink hue in various shades. We have pearl earrings in any shade of pink and can customize them in any way you want!
We have pink pearl earrings in every style, in 14k, 18k gold, or 925 sterling silver. Our cultured Pink pearl earrings in 14k solid yellow gold start at $44.97. Compared to other retail and online stores, our prices are considerably lower.
The most common question people ask us is "why are your prices are so much better than other jewelry stores?" The answer to this question is that we own the pearl farms while many retail and online stores do not.
Without the Internet, we would never have the opportunity of serving you directly online from our pearl farms. We would only be available to business buyers and store owners at trade shows and conventions.
You can order any naturally colored pink pearls and complete them with any one of the pearl clasps or pearl settings from our store at the discounted lowest wholesale cost. You will also have a unique piece of jewelry created to your tastes that will look stunning with any apparel!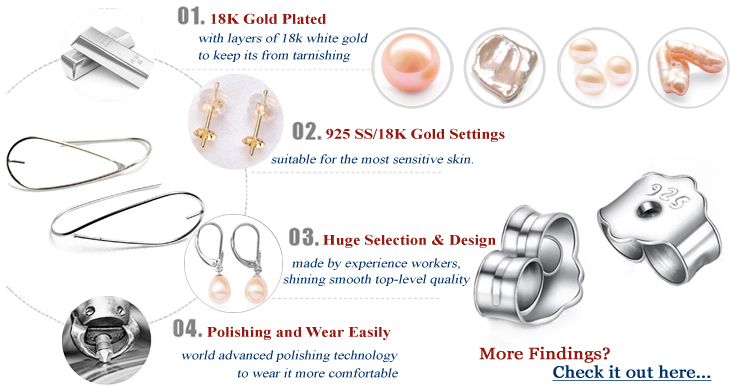 Check Out our Pink Pearl Earrings section!
Besides a 6-month free warranty, you will also get:
Free Gift and Free Gift Package – So you don`t want your recipient to know you bought pearls at a discounted price? Request for silk pouches instead of gift boxes when making your purchase. No receipt will be included in the package.
For almost all items in our store, we can accentuate them with pink pearls. All you need to do is to tell us which one you would like to have made in pink pearls and we will do the rest!