13mm Pearls and Pearl Jewelry
Direct from Pearl Farms

@ Low Wholesale Cost
Any Color. Any Shape and Any Quantity you want
Bulk Pearls Available

No Matter How Many Pearls you need We have them all in Stock
Pearls in Any Color

We Can Process Any Colored Pearls for Free in 2 Weeks
Volume Discount Available

Huge Discount for Pearls in Quantity at Low Cost

Looking for 13mm pearls or 13mm pearl jewelry? Find them in either 12-13mm or 13-14mm in your specific category or search from the entire shop. Below are just some of 13mm pearls & real freshwater pearls jewelry samples. You will get the largest collections of freshwater pearls or Tahitian pearls at 13mm in all sizes and shapes, drilled in any sized bigger holes, be it 2mm or even 3mm you want, directly from our own pearl farms, all at the lowest wholesale prices.
13mm Loose Pearls
13mm Pearl Necklaces
13mm Pearl Pendants
13mm Pearls – Any Color, Any Size & Quantity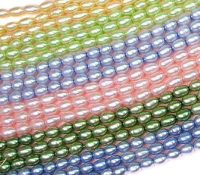 Process Any Color
Want your 13mm pearls to be processed in a specific color? i.e, champagne, red or green colors? As long as you have the time, we can process for you.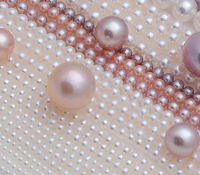 Pearls Hole Sizes
Not only we have pearls from 1mm tolarge pearls almost 20mm, but also we can drill all sized larger holes for your pearls. Drilling cost starts from $9.49 for the size of holes you want.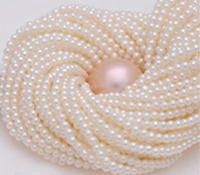 Bulk pearls
Since we own pearl farms, we can get pearls in any quantity without middlemens' cost and delivered to you direct from our pearl farms.