Happy New Year 2021 Pearls & Jewelry Clearance
Happy New Year of 2021! To celebrate, we prepared this GREEN Colored 9-10mm Truly Round Pearl Earrings for you. Hope it will bring More GREEN to your life in 2021! At more than 85%off, this unique green colored pair of earrings starts from $14.97. Limited quantities. Guaranteed You will NOT Find Anywhere Else!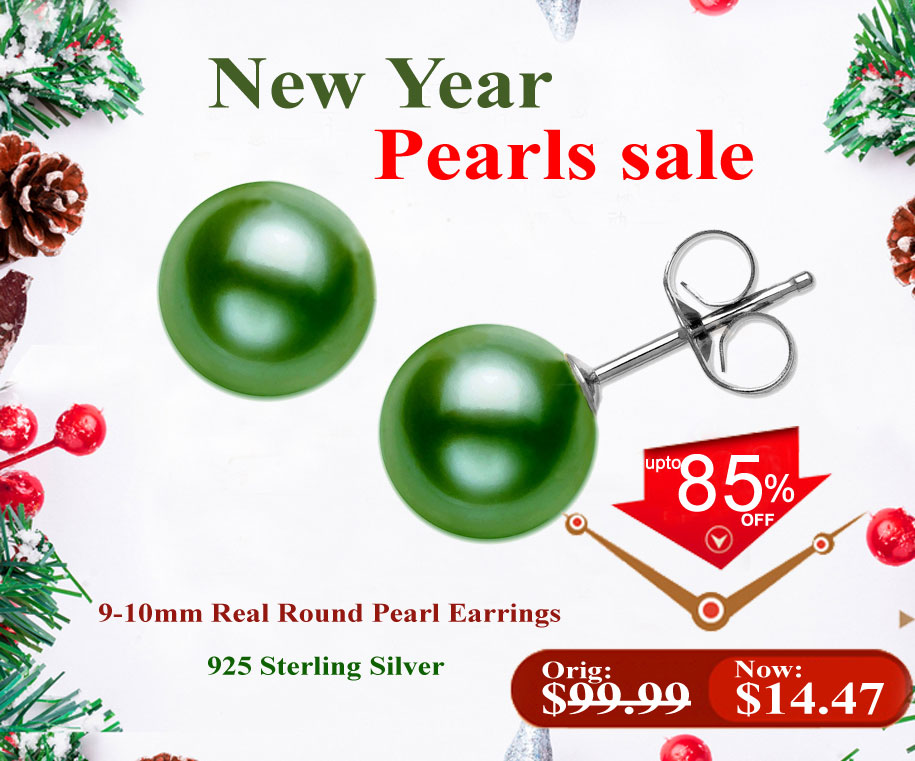 Huge Sale – 9-10mm Large Truly Round Pearl Earrings at $14.47/pair (Lower than even ONE PEARL!)
If you would like to make your own unique jewelry with other colored 9-10mm pearls in various shapes, here they are:
To set these loose pearls, we also got hundreds' of pearl settings from pendants, earrings and rings settings in 925 sterling silver or in 14K/18K gold for you to choose from.



Use Code: 2021 and Get 12% off Online Directly