10mm Pearls and Pearl Jewelry –
Direct from Freshwater Pearl Farms

@ Low Wholesale Cost in All Colors & Shapes
Looking for 10mm pearls or pearl jewelry? Looking for them in thecategory that you are interested, be it a 10mm "pearl necklace" or an "individual pearl", you will find them in either 9-10mm or 10-11mm categories. Below are just some of the samples we have in stock. Not only we can custom make a necklace or bracelet for you with huge collections of freshwater pearls at 10mm in all sizes and shapes, we cam also drill loose 10 pearls in any sized bigger holes you need, directly from our own pearl farms, at the lowest wholesale prices with our 110% price match.
10mm Pearls – Any Color, Any Size & Quantity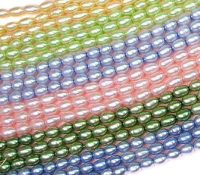 Process Any Color
If you like pearls to be processed in any color, such as navy blue, champagne, red or green colors, we can do it as well if you need more than 50 strands (just so the color will come out right and consistently). All you need to do is send us a color sample.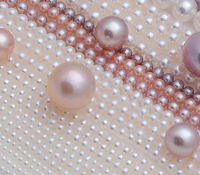 Pearl Sizes
From very small seed or baby pearls about 1mm to large pearls that are almost 20mm, we have them all in stock. We can drill all sized holes for your pearls. Drilling cost is only $8.97.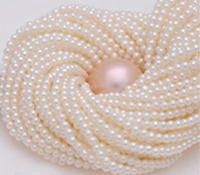 Bulk pearls
Since we own pearl farms, we can get pearls in any quantity with no middlemen's cost. Pearls are from the newest harvest and delivered to you directly from our pearl farms.